The Comic Page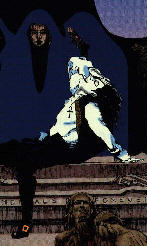 New Comics

Bongo
DC
Dark Horse
Marvel
And More

November in Stock

PREACHER back issues (#1--#15) ROBOTECH New Publisher
GENESIS 8/6
KINGDOME COME TPB
MYST
MAGE II (no kidding) HEROES REFORMED
LAST AND LEAST: STEEL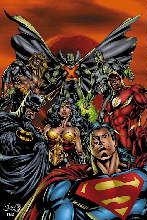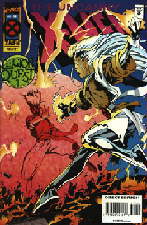 Send us your want lists
4 Color Comics continues to
service websurfers each month.
Volume discounts are available
for monthly standing orders
of $100 or more
Always a HUGE Selection
of Back Issue Comics
-- send your want lists!
Old Arrivals 7/97

GEN 13/Generation X by Art Adams
KISS: New Series + Toys
Red Rocket 7 -- New by Mike ALLRED
SIN CITY: Family Values -- ALL NEW TRADE!
THE SPIRIT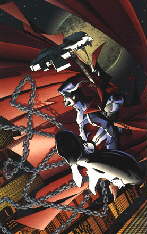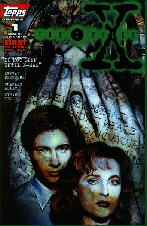 Continuing New Series

Crypt of Dawn
Lady Death
Spawn The Impaler
World's Finest

Also

KISS Toys
Star Wars Toys
Total Chaos Toys
Warrior Nun Areala Dolls
And the rest of the monthly regular titles.
Also:
X-Files, Babylon 5, & Star Trek Merchandise -- Caps, T-Shirts, Logo Mugs, and More!


---
<!A HREF="./art.html">Past Art displayed at this website
OTHER SITES
Babylon 5
Dark Horse Comics
Image Comics
Sandman
Star Wars
X-Files
X-Men

---
4 Color Comics
Davis Virtual Market
---
Designed by Mark Baysinger.
Copyright &copy 1995, 1996, 1997 Virtual Market Enterprises.