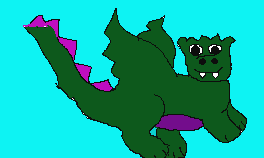 Valley Oak
Elementary School
Experimental Community Website

Valley Oak Elementary's Room 9 Presents
The Timeline of the Revolution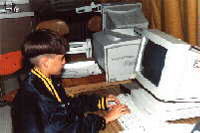 Philip Rogers, Mike Kaufman and Bernie Goldsmith from Davis California Valley Oak Elementary school have put together the following presentation of "The Timeline of the Revolutionary War" in celebration of the Fourth of July.

The timeline has been divided into separate web pages. From this overview, you may go to any one of these pages. At the bottom of each page, you may click on one of the arrows to move to earlier or later events in the timeline.
This website has been selected by the Discovery Channel as an educational resource for the study of the history of the American Revolutionary War.
Visit the Discovery Channel School Revolutionary War website for curriculum/study guide information and details about the Discovery Channel special presentation which airs next on December 3, 1996 and January 21, 1997 at 9:00-10:00 am ET/PT, 8:00-9:00 am CT, or 10:00-11:00 am MT.
Explore the Discovery Channel School site on the web for more curriculum/study guides coordinated with other Discovery Channel programming; see also the programming calendar and resource finder.

Steve's Place Pizza supports local schools with Steve's Script program, school tours, classroom presentations, and is a proud sponsor of the Valley Oak School web site.
LAMPPOST Pizza supports local schools with a script program with payback of 10%, a fund raiser program of 50% of pizza sales, and school tours upon request.
This is an AC&C-DCN Executive Committee-DVM MOU Site.
The Davis Virtual Market || The Davis Community Network || ACC Internet Service
Original HTML coaching by Mark Baysinger.
Valley Oak School liason, Janet Sitts
Site coordinator, G.Richard Yamagata PhD.